Soft Pop is a monographic publication by Yves Scherer that features a selection of works from 2013 to the present. It is organised not in a chronological order but as a free association of images selected by the artist in collaboration with designer and publisher
Marius Steiger
. Like a harmony based on simultaneously sounded notes, Soft Pop does not try to reflect on it's title or find certain references in Yves work, but to produce image progressions which are Soft Pop themselves.
For the special edition we are proud to present a new work by Yves Scherer titled "More than words" after the famous song by the band Extreme. It features an image of the actress Emma Watson in her leisure. Watson, born in 1990, came to fame in her role as Hermione for the Harry Potter movie franchise and has since become a champion of gender equality and female rights. She has been a long standing subject in Scherer's practice, most prominently as a model for figurative sculpture and in his ongoing series of lenticular works.
More than words
now is the first photographic edition with her as a subject in his practice.
Special edition each comprising:
– Signed first edition of the book with personal dedication by the artist
– Limited C-print,
More than words
, framed, 43 × 32 cm, Edition of 20 + 5 AP
– Certificate of authenticity
With the purchase of this edition you support directly the production of our publication.
CHF 500
Yves Scherer,
More than words
, 2020, C-print, framed, 43 × 32 cm, Edition of 20 + 5 AP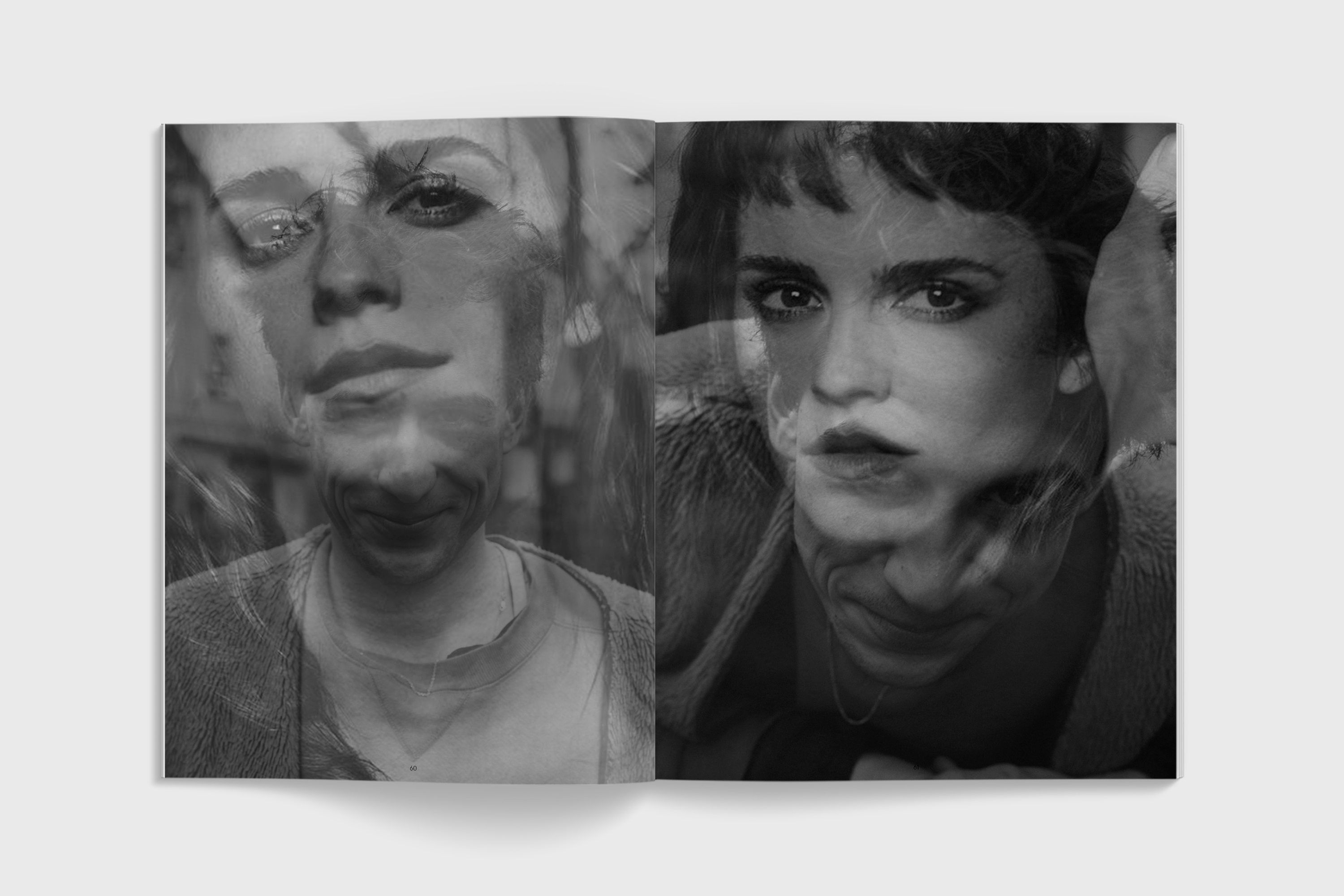 Sample pages from
Soft Pop